'Best Camera' iPhone App by Chase Jarvis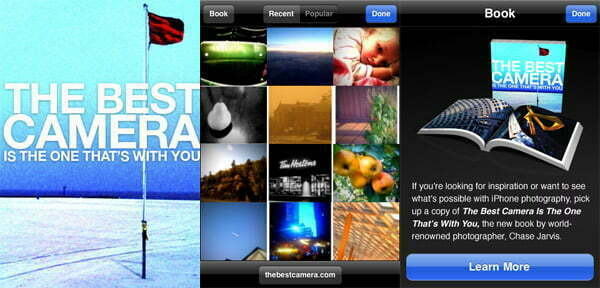 Chase Jarvis, a world-renowned commercial photographer, recently launched an iPhone application, book and online photo community to convince everyone that the best camera is the one that's with you and absolutely anyone can snap a remarkable image. The app is aptly named Best Camera [iTunes link] and allows users to apply a dozen filters to existing images or take new snapshots from within the application.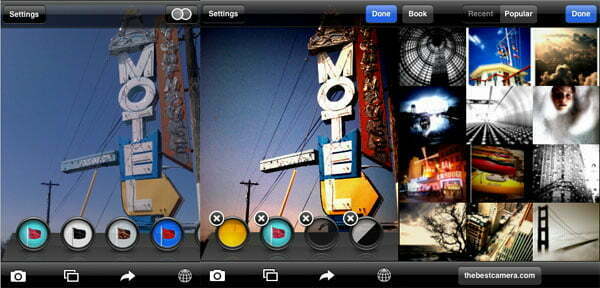 Beyond just another photo iPhone app, Best Camera connects to Facebook, Twitter, email and the community created alongside the app. The accompanying community allows users to vote and share on images, but also see the process each photographer used to arrive at the final image. At the heart of this playful mobile application is a photographic philosophy that anyone can capture stories and beauty if they just challenge themselves to visually fool around.

Best Camera isn't filled with groundbreaking technology, but it pairs a series of tools that are the framework for a vibrant and visually stunning community of images. As for popularity, after 8 hours in the iTunes store the app is #4 in photo apps and #33 among all paid applications. The book on Amazon is currently a number one "Mover and Shaker" and features photographs taken around the world by Chase Jarvis using nothing more than his iPhone and some filters. Chase Jarvis discusses the app in this brief introductory video:
[Special thanks to Alex and Chase]
Originally written for and published at PSFK.