What the Helen of Thomas is This?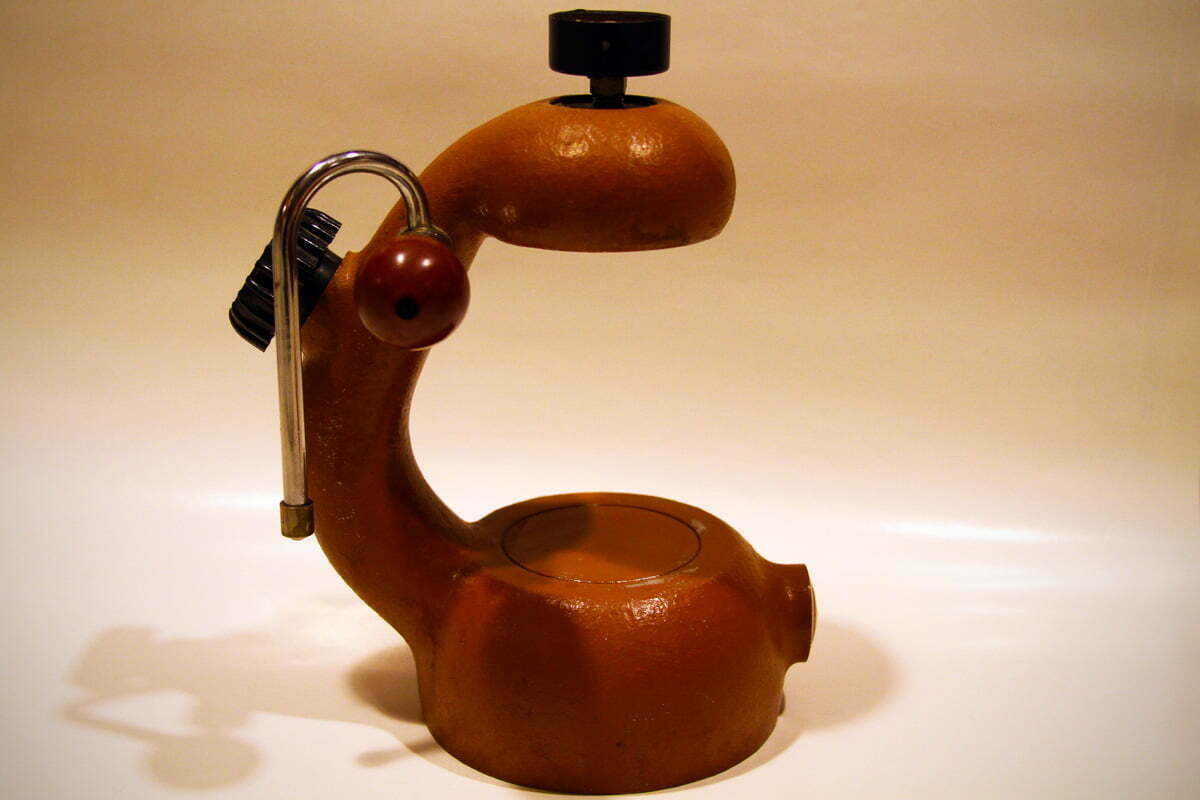 My father brought this dusty old machine out of storage last night and I would be impressive if anyone could guess what it is.
Three vague hints: it's from the 1970s, has instructions written up on a typewriter by the former owners and requires no electricity.
Answer coming soon…